Lampwork course in Venezia
mercoledì, dicembre 12, 2012 AT 04:12 PM
This spring for  Istituto Venezia I held my first course of  lampworking with credits ….
Really interesting experience thanks to the students who followed the course with great interest ..
So I thank the director of the school Matteo Savini who acted as an intermediary between me
and the Lorenzo de Medici Florence, but above all thanks goes to the guys who have 
learn the rudiments of an art so old ….. Thanks also to Anna for her valuable help given to me.
I also take the opportunity to thank my friend and Maestro Vittorio Costantini to be addressed
in the course performing a lampwork demonstration of  highest level…..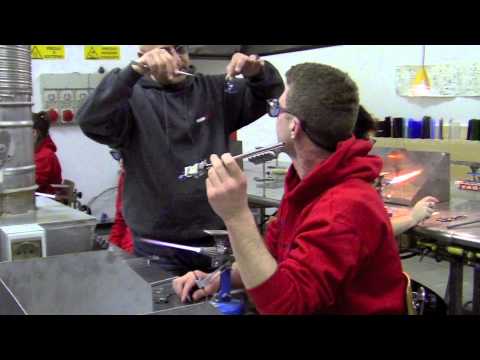 Thanks also goes of course also the inseparable Graziella …
Mauro